Nonclinical Career Summit Bonuses
Self-Publishing Checklist
Description:
You've decided to write a book. It might be a how-to book that demonstrates your authority in a field; or a novel designed to engage and entertain.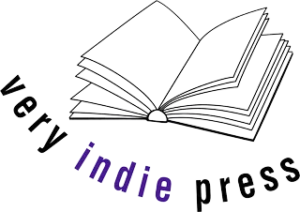 In either situation, here are some of the reasons to self-publish:
When you self-publish you will…
Keep 100% of your royalties
Have complete control over your work
See your day-to-day sales in real time
Get paid every month!
In this simple checklist, Dr. Debra Blaine outlines the steps to take when self-publishing.
Reference Guide to Careers for Physicians in the Biopharma Industry
LINK:
Description:
Get this guide if you want a change in your career and you are exploring the pharmaceutical industry as an option, and you need someone to explain the typical roles for MDs in pharma but you don't know where to go.
= = = = = = = = = = = = = = = = = = =
70 Nonclinical and Unconventional Careers for Physicians
A list of 70 new careers to choose from that build on your clinical background (without the headaches), pay well, and level up your career! And there is each with an associated resource for each one to help you out.
= = = = = = = = = = = = = = = = = = =
Best Options for an Interesting and Secure Nonclinical Job
Join this webinar to discover the most popular and well-paying options for a nontraditional job for physicians (25+ full- and part-time jobs), presented by the host of the Physician Nonclinical Careers Podcast, and former CME editor, chief medical officer, and entrepreneur John Jurica, MD, MPH, CPE, FAAPL.
= = = = = = = = = = = = = = = = = = =
Professional Organizations Comparison Table
Accessing appropriate professional organizations (associations, colleges, or societies) is a great way to find useful resources for pursuing a nontraditional career, including publications, certifications, mentoring or coaching, and live or recorded educational offerings. This document provides a comparison of twenty-one of the most popular professional organizations.
= = = = = = = = = = = = = = = = = = =
Hospital Management Careers
This Hospital Management Career Bundle is a collection of lectures and courses that will prepare you to find and pursue your first hospital management job and CMO position. These courses will:
explain why hospital management is a great career,

list the most popular jobs available,

show how to build your first LinkedIn profile and prepare your resume,

explain when you will need an advanced business degree,

list characteristics sought by CEOs, explain how to identify CMO salaries,

discuss 8 mistakes to avoid when pursuing your career,

teach how to put together your new career roadmap.
It also includes 30 minutes of consultation with John Jurica, MD, MPH, CPE.